In Uganda, a lesbian activist helps straight people fight stigma of a disease once thought of as 'gay.'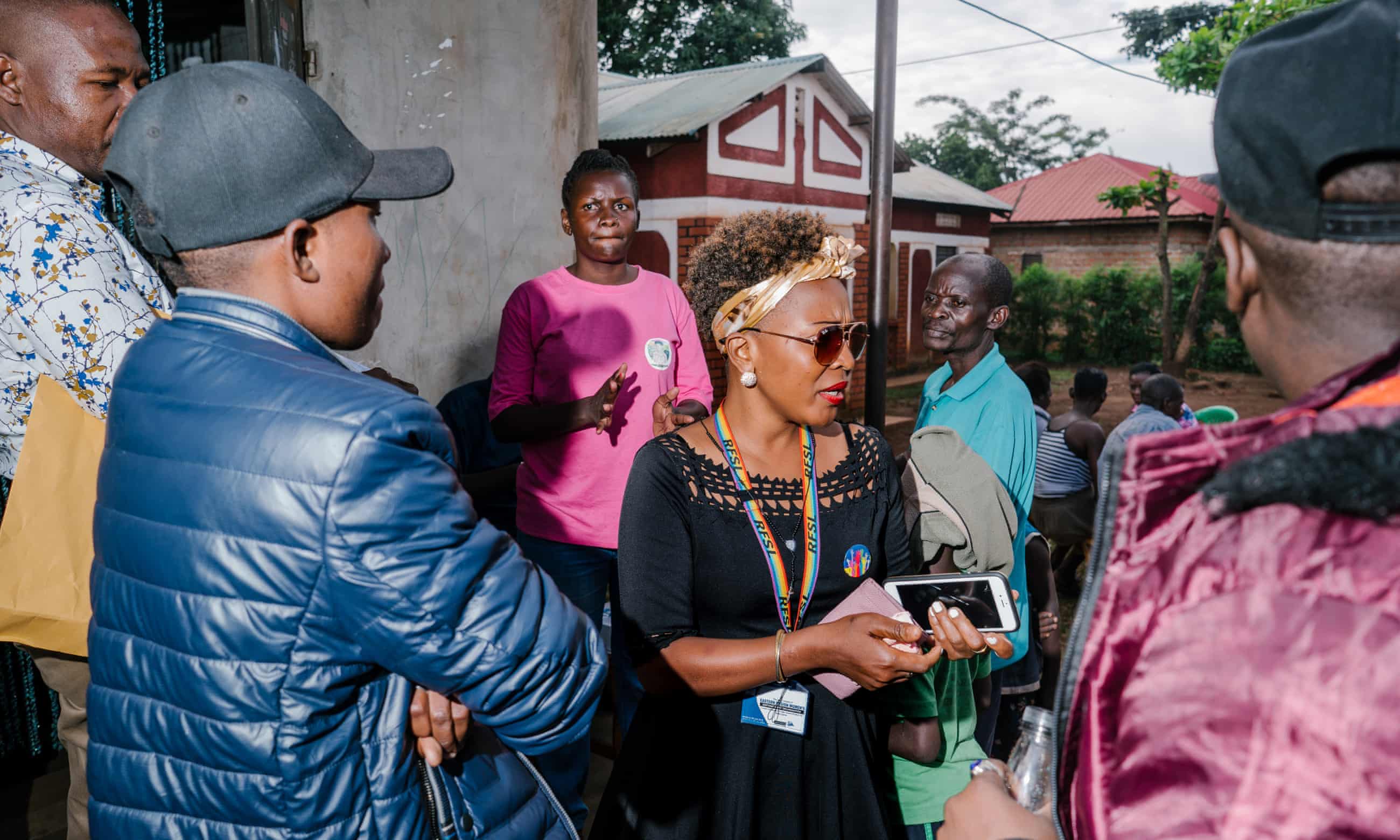 Maria Nantale developed a new strategy to reach those most at risk of HIV
Uganda has the 10th highest rate of HIV in the world – 6.2% overall and 7.6% among women. Across the country, more than 1.2 million people are believed to carry the virus that causes Aids.
It is also one of the most homophobic countries in the world. Earlier this month an LGBT advocate was killed in the eastern Ugandan town of Jinja, not far from where the activist Maria Nantale works in Mbale. Last week, lawmakers said they would introduce legislation to bring in tougher punishments for homosexual acts, conjuring memories of the so-called "kill the gays" bill that was proposed in 2013 and initially included the death penalty for certain cases.
Twice a week, from dawn until dusk, Maria Nantale holds an "outreach" in the town of Mbale, population 76,000. She asks a local person to play some music while her "peer" educators discuss condom use and sexual health, and invite people to get tested for HIV. Her mobile lab is run by a trio of nurses, a lab technician and a psychological counsellor.
Many people in marginalised groups don't get tested for the virus due to the double stigma of being both HIV positive and queer in a homophobic country. The method employed by the impeccably dressed, energetic anti-HIV campaigner is to attack that stigma head on, testing and counselling people outside and in public, in front of their friends, neighbours and family.
As a lesbian herself and an outspoken woman in a male-dominated community, gaining people's trust was no easy task. "This has taken me years," she says.
Read the full story and see photos by Jake Naughton at The Guardian.