Just a few years ago, Uganda, a calm East African nation of 41 million people, became known as the most antigay country in the world. Homophobic American evangelicals teamed up with Ugandan politicians and religious figures to warn against the impending global gay agenda. To keep the gays at bay, they claimed, Uganda needed stricter punishments. Fourteen years in prison—the maximum penalty for acts of homosexuality—was not enough. Under the 2014 Anti-Homosexuality Act, the original draft of which proposed the death penalty for "aggravated homosexuality," sodomizers and anyone caught harboring them could be locked up for life. Although the legislation was overturned after only six months, the anti-LGBTQ sentiments that arose alongside it linger on.
Living in Kampala, the nation's capital and home to 1.5 million people, turned into a nightmare for gay, lesbian and transgender Ugandans, some of whom were beaten and stripped in the streets, chased by angry mobs or jailed.
But you wouldn't guess that from the relaxed atmosphere at Cayenne on Kampala's north side. Few people seem to notice the transgender woman dancing by the pool, and if they do, they don't seem to care.
Dressed in knee-length shorts and a loose light blue polo, Javan is tall and has a face that's hard to read, punctuated by a small stud on the left side of her nose. She moves her elbows and shoulders like most men but her hips like most women. When the DJ plays "What's Luv," I start singing the Ashanti part of the chorus, and Javan sings the Fat Joe part. When I ask her how she knows the lyrics, she replies, "My dad loves old school."
Javan is just 20 years old—young enough to think of Fat Joe as old school. She belongs to a generation of queer Ugandans barely old enough to remember when the antigay fever first erupted here, in 2009. Earlier in the week when I'd suggested we go to Arrival Lounge, a popular gay bar in town, she rolled her eyes. "Arrival? It's fake. The vibes aren't good." She told me to meet her at Cayenne instead.
To be queer in Uganda today is to experience a jarring dissonance. By night you may feel safe dancing in a bar with your friends, but by day you may be attacked by a mob, as Javan was last year. It was shortly after that attack, in February 2016, that she joined hundreds of other LGBTQ Ugandans fleeing across the border to Kenya to escape their neighbors, their families and the police.
But just six months after arriving in Kenya, Javan made an unlikely decision: She chose to come back. No matter that her father had all but disowned her, ceasing to pay her university fees and refusing to see her. Javan returned to prove herself as a woman to her fellow Ugandans, her family and above all her father.
Read Javan's story in the November/December 2017 issue of Playboy or at Playboy.com. Photography by Jake Naughton. 
The plight of Kenya's LGBT Refugees
Ketifa was 16 when her best friend Sharon kissed her in the dormitory of the private girls' school they attended in Kampala, Uganda. On Valentine's Day 2014, Ketifa's roommate walked in and discovered the two having sex. The roommate screamed, and with her voice sounding throughout the halls, the entire dormitory came to witness the excitement. The dorm's caretaker paraded Ketifa and her girlfriend away as their classmates jeered. Days later, she fled to Kenya.
In March 2014, a group of 23 LGBT Ugandans showed up outside a UN office in Nairobi, Kenya, seeking refugee status. They had come to a country that remains deeply homophobic and still punishes same-sex activity with up to 14 years in prison.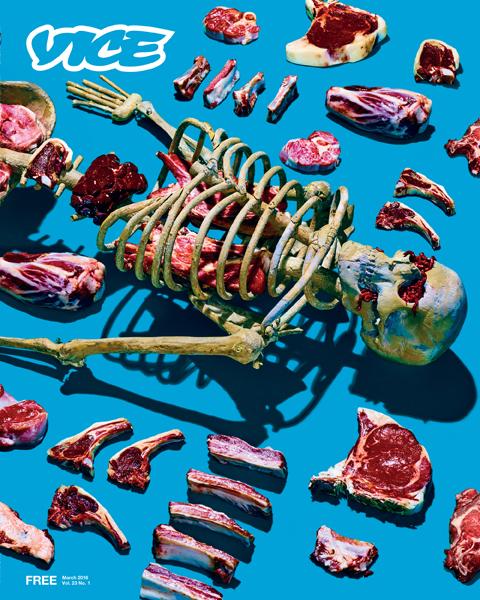 If it is a difficult time to be a refugee seeking resettlement out of Kenya, it is a difficult time to be doing so anywhere. Last year, there were more than 60 million refugees across the world—more than at any time since the end of World War II. And even though requests for asylum are at an all-time high, the number of refugees who successfully resettle is in decline: Only 73,000 were resettled in 2014, down from 98,400 the previous year. Despite the unique threats against LGBT refugees from Uganda, did they deserve a disproportionate number of these slots? And how could they be protected while they waited?
Read the full feature in the March 2016 issue of VICE Magazine or online. 
The piece won Honorable Mention (runner-up) to the 2016 Immigration Journalism Award from the French-American Foundation; has been nominated for "Outstanding Magazine Article" at the 2017 GLAAD Media Awards; and has been shortlisted for the 2017 One World Media Award.
Jacob Kushner and Anthony Langat
NAIROBI, Kenya — Two years after Ugandan legislators proposed a law that would condemn active homosexuals to death, a precedent is spreading throughout the region.
In Kenya, one political party is now working to do the same after drafting a lengthy anti-homosexuality bill that it hopes Kenyan lawmakers will soon enact.
"For our local citizens it proposed life sentences. For the foreigners we propose stoning to death," said Vincent Kidaha, President of Kenya's Republican Liberty Party. "There is no African, no Kenyan who is born homosexual. It's not natural."
Read the full story at GroundTruth. This article was also featured by NBC News.