Haiti's earthquake shattered several cities, but it also birthed another.
When a 7.0-magnitude earthquake struck near Port-au-Prince in 2010, it sent the concrete floors of buildings toppling down upon one another, crushing people beneath. It sent mothers and fathers digging for their children, sent tens of thousands of people abruptly into early graves. Their bodies were buried by the thousands at Titanyen.
But a place with space for the dead is a place with space for the living, and in post-earthquake Haiti, space was in short supply. Some 1.5 million of them—one out of every six Haitians—were displaced by the earthquake, and many were left homeless. International non-governmental organizations (NGOs) began eyeing the vast stretch of vacant land east of Titanyen as a place to house them, and with the help of the United States Navy and the United Nations, they erected hundreds of small, temporary structures to house 7,500 people at a spot called Corail-Cesselesse. Haiti's president used eminent domain to declare the land public, which Haitians took to mean free. Within days, people began flocking to the area around Corail, building shacks out of tarps and wood. Soon thousands of people were migrating north to this once-empty landscape, lying down bricks that would become the foundations of their future homes.
Haiti's earthquake shattered several cities, but it also birthed another. Called Canaan, after the biblical holy land, a place defined by death has come alive.
Read the full story at Pacific Standard. This story was produced in collaboration with the Pulitzer Center on Crisis Reporting.
A short drive north from Haiti's overcrowded capital of Port-au-Prince, a metropolis is rising from a previously desolate landscape. Some 250,000 people have flocked to Canaan in the eight years since an earthquake ravaged Haiti, destroying 100,000 homes. Born out of a disaster, it's a city without a government, and for many, it's an experiment in self-determination. But its future is increasingly uncertain.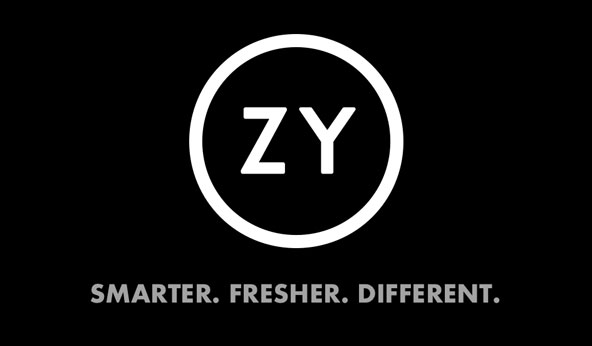 Built from scratch by people in poorly governed, disaster-stricken Haiti, the city is emerging as an alternative model of urban existence — and its struggle is holding out lessons for similar future pockets that spring up in the aftermath of disasters.
Read the feature story and see photography by Allison Shelley at OZY. Reporting for this story was made possible by a grant from the Pulitzer Center on Crisis Reporting.
In the aftermath of disaster, Haitians ask what makes a city.
Port-au-Prince was decimated when a magnitude 7 earthquake struck Haiti in January 2010. Buildings crumbled, the parks turned into tent camps for the displaced, rubble blocked the streets. But as the years progressed, from the balconies of Pétionville you could see something new taking shape in the distance, several miles north. Settlements began to appear on a barren landscape, shacks and tents spreading over dusty plains.
No land titles were given, and there was no guarantee of how long people would be allowed to stay. Nonetheless, desperate for space, tens of thousands of Haitians flocked to the area, arriving from the camps that had erupted throughout the capital. Some came from places that were hardly affected by the earthquake at all but who'd been living indebted to landlords, paying hundreds of dollars in rent each year, in a country where most people live on less than $2.50 a day. Establishing a foothold here was a way to become homeowners for the first time, and to finally escape the noise and hustle and violence of the cities they found so suffocating.
Before the earthquake, the only people who visited these remote mountains did so to pray. It offered a quiet reprieve from the city, a place to be alone in nature. They referred to it as Canaan, the biblical promised land where Moses led the Israelites out of slavery, the land of milk and honey. "This Canaan has the same history," one Nazarene pastor, who was among the first to move there, told me. "This is our honey."
Honey or not, this emerging city is the earthquake's most visible legacy: an enormous expanse of winding dirt roads lined with houses, scattered among which are thousands of shops and markets. Into this labyrinth, an army of NGOs, charities, and international agencies have arrived to infuse Canaan with public parks and plazas, drinking water and money for schools—things the Haitian government has neglected to provide. But with these gifts come tension: Suddenly there are resources to compete for, and an incentive to be the one in charge of allocating them.
NGOs aren't the only force complicating Canaan's fate. Haiti's government itself has been playing catch-up, struggling to create a social contract between people and their government. As to which comes first—the rights or responsibilities of citizens, the roads or the taxes—the state and the citizens don't easily agree. And if that weren't enough, Canaan's very existence is being threatened by a man who claims that the land upon which it was built was taken from him illegally—a claim Haiti's government has every incentive to ignore.
In Canaan, as in any city, people—the rich and the poor, the powerful and weak, the complacent and the desperate—were destined to get in one another's way.
Read the full feature in the Spring 2017 issue of VQR, or online. You can buy a yearly print subscription that includes web access for just $25 using the discount code Friends&Family
Reporting for this story was supported by a grant from the Pulitzer Center on Crisis Reporting. It was featured as an Editor's Pick on LongReads.