On a rainy Sunday night in Port-Au-Prince, Haiti, jazz instructor Claude Carre sits down with his guitar on a small stage alongside two of his students, playing drums and bass. The audience of 15 or so wealthy Haitians and foreigners at Café des Artes don't seem to notice when the house music gives way to the sounds of Carre and his trio playing a soft acoustic number.
Ever since the 7.2-magnitude earthquake hit Haiti last January —leaving some 230,000 people dead and displacing 1.3 million more to tent cities—Haiti's musicians have struggled harder than ever to find audiences. In addition to the immediate human suffering, the earthquake also put a long-term dent Haiti's fine arts culture, including its delicate jazz scene.
"I don't know if after that, the jazz scene is going to expire," Carre said.
Check out the Port-au-Prince International Jazz Festival
Click HERE to read the full article as it appeared at Jazz Times.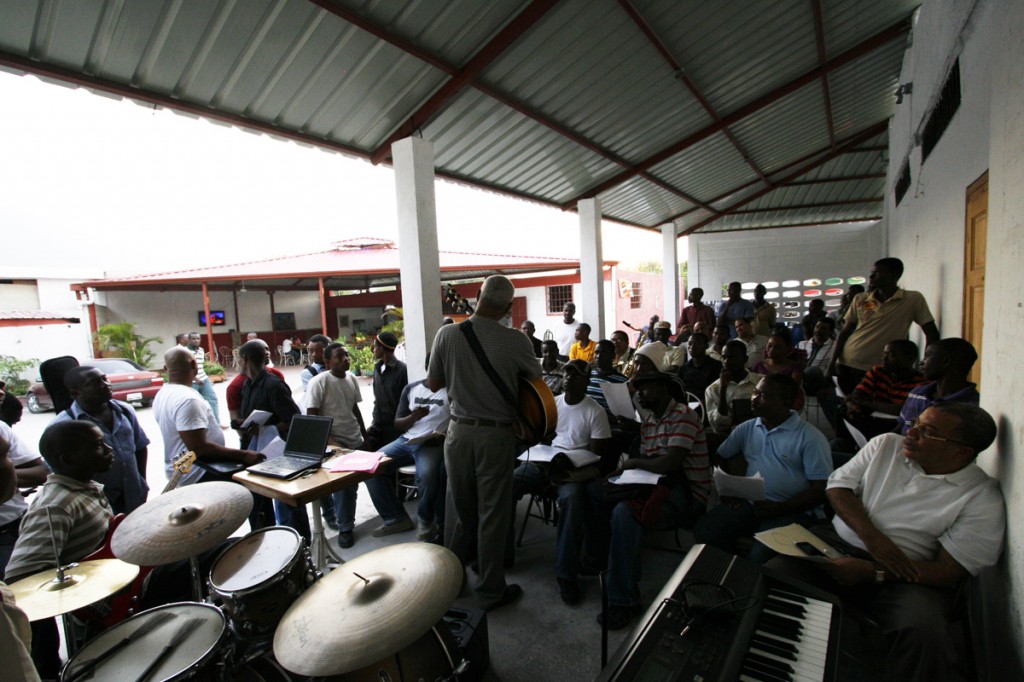 LISTEN to the Claude Carre Trio perform in Port-au-Prince: