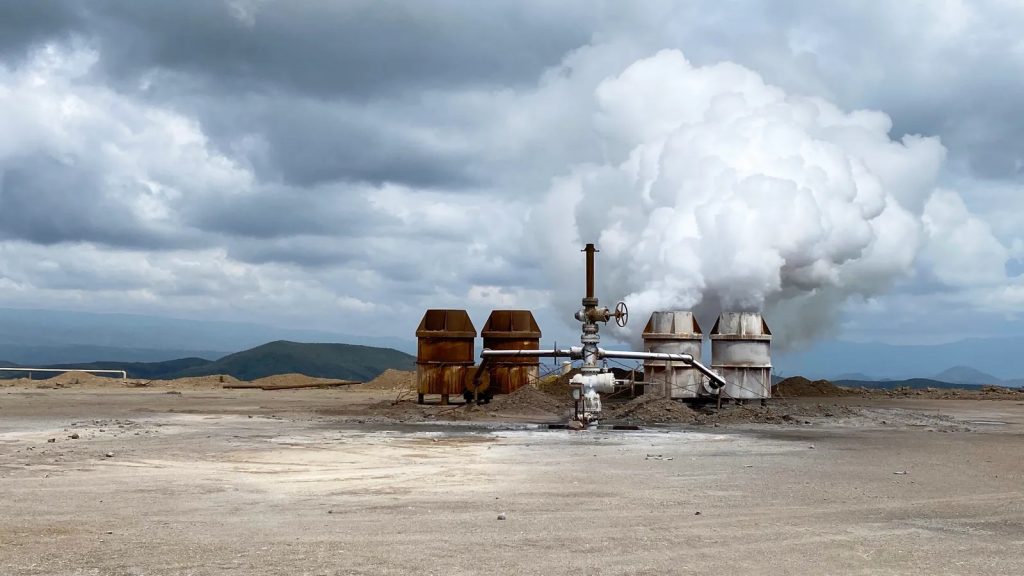 In Africa's Great Rift Valley, tectonic shifts are underway. Kenya is harvesting them to power its future.
Drive along the dusty dirt road that winds through Kenya's Hell's Gate National park, past the zebra, gazelles and giraffes, and you'll see a plume of steam shooting skyward in the distance. Vehicles must sometimes swerve to avoid running over warthogs as they enter a vast valley dotted with dozens of steam vents – a factory of clouds.
Blasts of steam billow loudly, releasing heat from deep within the Earth. But even more powerful is the steam you don't see: that which twists through miles of tubes to push past turbines, generating a type of clean energy that won't run out for millions of years.
Read: BBC Full Steam Ahead