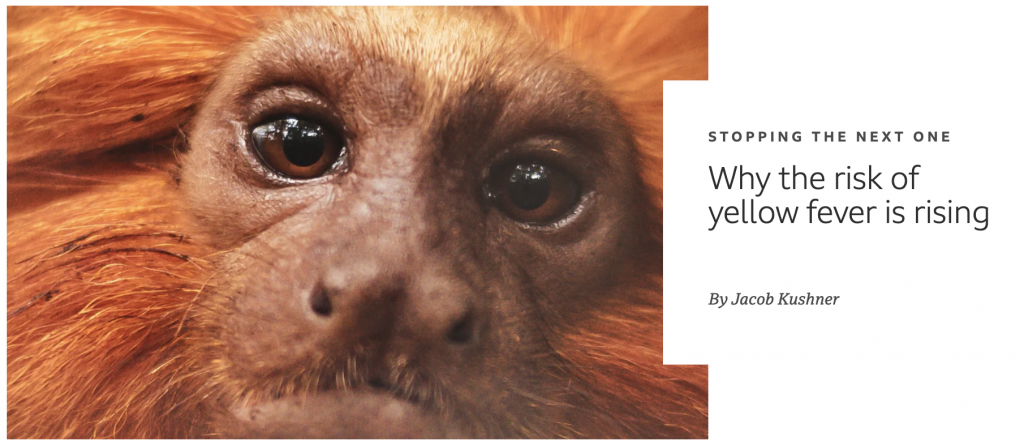 That's how to prevent the next pandemic–if these scientists are right.
Move over, Covid-19. Another, far more lethal disease is in danger of erupting once again. Yellow fever infects some 200,000 people and kills 30,000 of them each year–more than terrorist attacks and plane crashes combined. Stopping the next outbreak from jumping from monkeys to humans may require a novel approach: vaccinating our hairy, banana-loving brethren.
Part of our BBC Future series, Stopping The Next One, with Harriet Constable and The Pulitzer Center.
Read: BBC